Artist Opportunities
Artist Opportunities:
The Shemer Art Center & Museum is dedicated to showcasing the works of Arizona artists.
Listed below are current opportunities for Arizona artists to exhibit at the Shemer Art Center.
---
Annual Shemer Instructor-Student Exhibition
a non-juried exhibition
July 18 – September 7, 2017 |  Opening Reception July 20, 2017 | 6:00 – 8:00 pm
---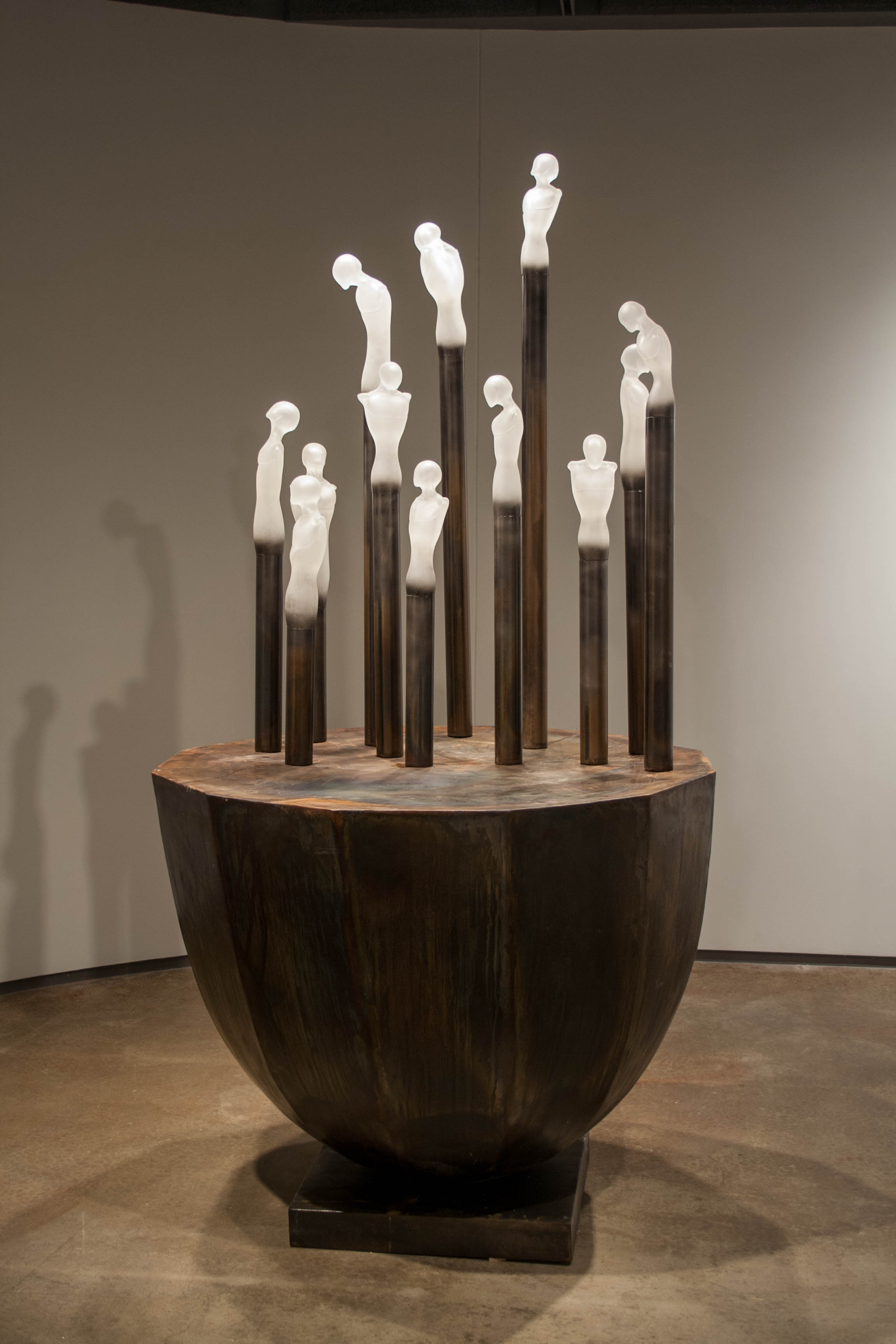 Seth Fairweather | Industrial Asceticism I | Glass and Steel |50" x 50" x 96"
Silica Soliloquies
A Juried Exhibition of Glass Art
November 5 – January 4, 2018 | reception November 9 | 6:00-8:00 pm
---
A family-oriented festival featuring
micro art | micro gardening | micro living | micro brews
March 11-12 & 18-19, 2017 | 10 am – 4 pm
             Exhibiting Artists Information Page and online booth payment option, click here
---

Photography with Presence:
Aura in the Modern Age
A Juried Photography Exhibition
April 25 – June 1, 2017 | Opening Reception: April 27, 2017 |6:00-8:00 pm
Photography with Presence Prospectus
                For more information and online submissions, click here
---
Solo-Exhibition Opportunities:
The Shemer Art Center and Museum greatly encourages Arizona artists to submit solo-exhibition proposals for our 2016-2017 calendar.
To apply please follow the instructions listed in this Solo-Exhibition Proposal.
Teaching Opportunities:
Call For Instructors
The Shemer Art Center is always seeking instructors to teach classes and workshops in the visual arts (or a related program) to students of all ages.  Whether your medium is drawing, painting, printmaking, photography, metal-smithing, sculpture, jewelry design, ceramics, glass, calligraphy or book arts, please consider presenting us with your ideas!  We also welcome proposals for Family Fun Nights or Summer Camp programming.
If you are interested in teaching at the Shemer Art Center, send an email to info@shemerartcenter.org with the subject line "[Your Name] Class Proposal" and include:
New Call for Instructors worksheet per class/workshop
Course Description
Materials List for students (if required)
CV/Resume
Artist Statement or Biography
Contact Information for 3 Recent Professional References
Images of Your Work
Images of Your Students' Work (Optional, but Preferred)
Incomplete proposals will not be accepted!  All candidates for instruction are subject to full review by the Shemer Art Center Executive Director and Staff. 
Sales Opportunities:
Shemer Gift Shop
After assuming management from the City of Phoenix, the Shemer Art Center's staff and non-profit board created a gift shop that showcases Arizona artists and artisans.  Since its opening in 2012, we have sold over $200,000 in artists work in a three-year period!
Our mission is to encourage and support local artists, therefore the Shemer Art Center works with artists in exchange for a 25% commission on the sale of all works consigned.
If you are interested in having your work for sale in our gift shop, please read and fill out the Gift Shop Application, and email it to us at info@shemerartcenter.org with the subject line "[Your Name] Gift Shop Submission Proposal" and:
Images of your work (please indicate approximate sizes)
Range of Prices
Your CV/Resume or Artist Biography (attached)
Our selection committee will review your work and contact you to arrange an appointment for the consignment of your pieces.