Art Renaissance Lectures
UPCOMING ART RENAISSANCE LECTURES:
PAUL GAUGUIN (1848-1903)
Thursday, June 8, 2017 | 6:00-7:30 PM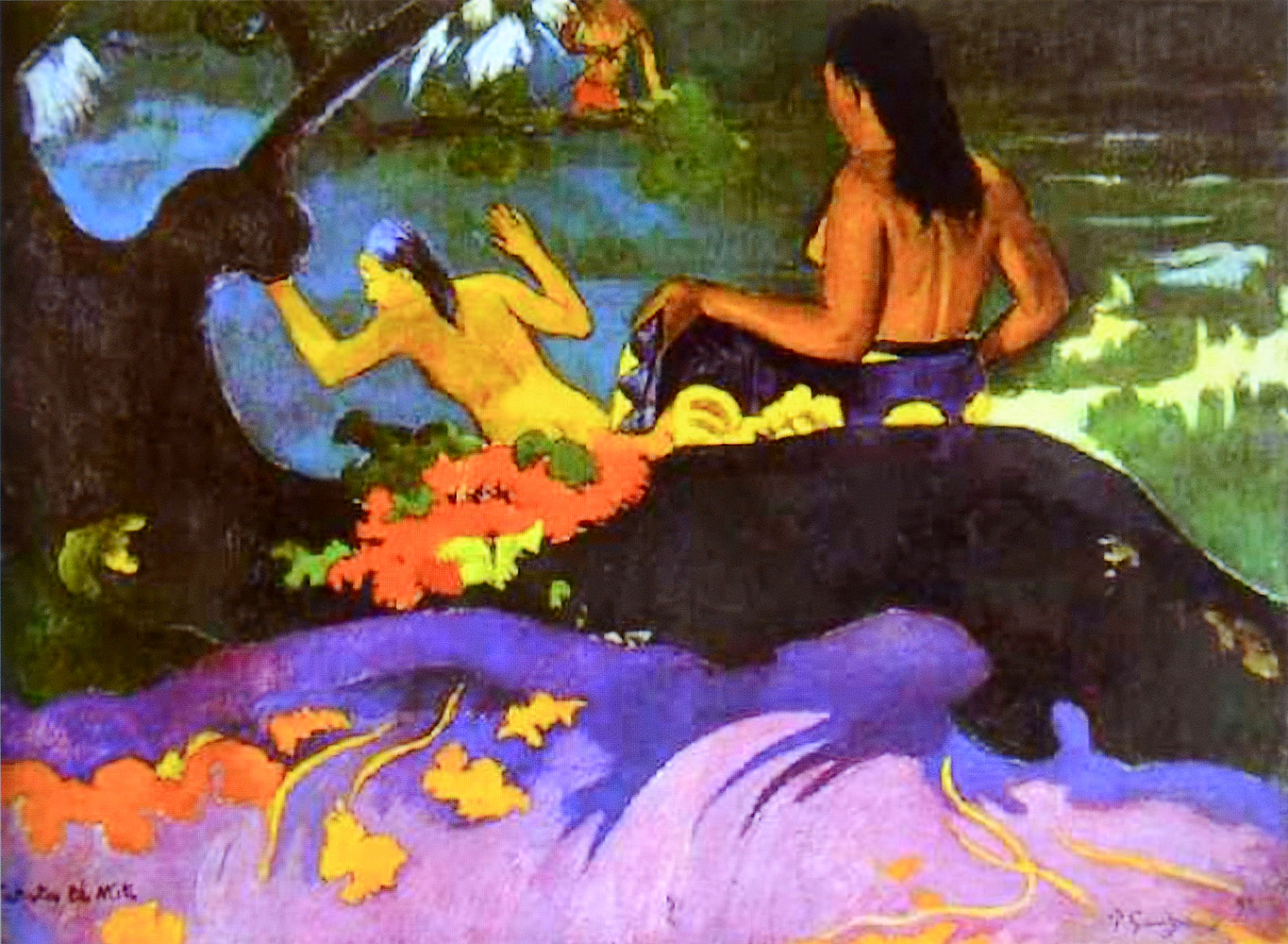 Paul Gauguin, By the Sea, Tahiti 1892 Art Renaissance Series
Paul Gauguin, along with his contemporaries Monet, Renoir, Van Gogh, Degas and Cezanne, is among art history's most fascinating figures during the transition period that runs between the style established by Impressionists in the 1870s, prominently  represented until Monet's death in 1926 — and what we call today Modern Art.A stockbroker at the Paris Stock Exchange, Gauguin abandoned his job and a cozy lifestyle — later even his family — to dedicate himself entirely to his art. From his early childhood in Peru, where his father moved as a political exile, Gauguin had kept a longing for exotic, faraway places. Although relatively successful in Paris despite an eruptive temper (like his friend Degas), he decided to leave France for the colony of Tahiti.
There, he reinvented himself and his art, in harmony with the simple and colorful life of the indigenous people who warmly welcomed him. He died sick and poor at the age of 54.  As of last year, a Tahiti painting by Gauguin is now the most expensive ever in the world — at $300 million.
Presentation and slide show by Michel Sarda
$5 Donation to the Shemer Art Center. 
Beverages and snacks provided.
Space is limited and lectures fill up fast, so call or pay online to reserve your seat!
(602) 262-4727
About Art Renaissance
The Art Renaissance Foundation (also known as the Art Renaissance Initiative) is a non-profit 501(c)(3) out of Phoenix Arizona. It was established July 1992 as a non-profit promotional vehicle for the large work of music, entitled An American Requiem, that ARI commissioned to ASU composer Dr. James DeMars. This work received subsequent dedications from President Clinton and three Nobel Peace Prize laureates.  With an all volunteer board and executive committee, the foundation has accomplished several cultural innovations over the years such as producing the first Arizona Vivaldi Festival in 1998, and teaching French as a second language to adults through 2000. The foundation currently focuses on lectures and exhibitions of French authors and artists, and has been nominated for the Governor's Arts Awards in 2003, 2004 and 2005.
ARI keeps in touch with its supporters and friends by hosting a monthly luncheon where guests can meet prominent artists and community members, and by publishing a monthly newsletter, "Renaissance" that develops art-related topics and provides a calendar of upcoming events. To sign up for the monthly newsletter, please e-mail Michel Sarda at mfsarda@aol.com.