Exhibitions

"The Desert Alephs" New Works by Mary Neubauer
EXHIBITION: March 19th- April 30th
OPENING RECEPTION: March 26th 7-9 pm
ARTIST TALK: APRIL 23RD 6pm-7pm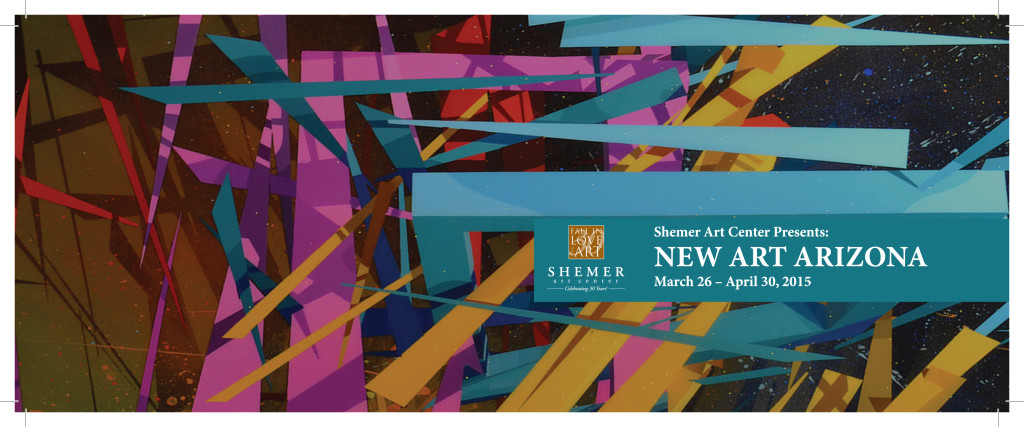 New Art Arizona: a scholarship awards partnership between the Shemer Art Center and Arizona Artists Guild
Curated by: Colleen Donohoe
OPENING RECEPTION: March 26th 7-9 pm
EXHIBITION: March 26th- April 30th
Awardees:
Jonah Amadeus Skurky-Thomas: arizona artists Guild Scholarship
Travis Rice: Marigold Linton Scholarship Award
Zachary John Valent: Erin O'Dell Scholarship Award
Courtney Richter: Ruth S Magadini Scholarship Award
Dani Godreau: Diane Maxey Scholarship Award

Sculpture Garden
Visit our New Sculpture Garden.  The grounds, gardens, and orchard provide tranquil settings for large-scale outdoor sculpture produced by some of Arizona's premier sculptors.  The works are on loan by the artists and a percentage of the proceeds from the sale of their pieces benefit the Shemer Art Center.
MicroDwelling 2015
January 31 – March 1, 2015
Saturdays & Sundays: 10am – 6pm

About the Exhibit
MicroDwelling is back for another exciting round of alternative spaces for simple living! This year features over 10 new structures, including groups from Arizona State University, individual and local builders and teams of associated builders. We will also be seeing the return of MicroBrews, Cellar 433 Wine, Superstition Meadery, Sisters on the Fly Vintage Trailers, and more! Please join us for the opening weekend, January 31st & February 1st from 10am – 6pm on the beautiful grounds of the Shemer Art Center. For more information on the opening weekend, visit the MicroDwelling 2015 webpage.
For more information about the builders and events visit www.MicroDwelling.net 
C12 Collaborative & CASA presents: The Art of Emotional Intelligence
January 29 – March 12, 2015
Opening Reception: Thursday, February 5, 7pm – 9pm
WHAT IS EMOTIONAL INTELLIGENCE – EQ?
When emotional intelligence first appeared to the masses in 1995, it served as the missing link in a peculiar finding: people with average IQs outperform those with the highest IQs 70% of the time. This anomaly threw a massive wrench into what many people had always assumed was the sole source of success-IQ. 
"Decades of research now point to emotional 
intelligence as the critical factor that 
sets star performers apart from the 
rest of the pack."
Emotional intelligence is the "something" in each of us that is a bit intangible. It affects how we manage behavior, navigate social complexities, and make personal decisions that achieve positive results. Emotional intelligence is made up of four core skills that pair up under two primary competencies: personal competence and social competence.
Personal competence is made up of your self-awareness and self-management skills, which focus more on you individually than on your interactions with other people. Personal competence is your ability to stay aware of your emotions and manage your behavior and tendencies.
Self-Awareness is your ability to accurately perceive your emotions and stay aware of them as they happen.
Self-Management is your ability to use awareness of your emotions to stay flexible and positively direct your behavior.
Social competence is made up of your social awareness and relationship management skills; social competence is your ability to understand other people's moods, behavior, and motives in order to improve the quality of your relationships.
Social Awareness is your ability to accurately pick up on emotions in other people and understand what is really going on.
Relationship Management is your ability to use awareness of your emotions and the others' emotions to manage interactions successfully.
New Horizons High School Student Art Exhibition
January 8 – January 22, 2015
Awards Ceremony: Saturday, January 17 10am – 12pm (noon)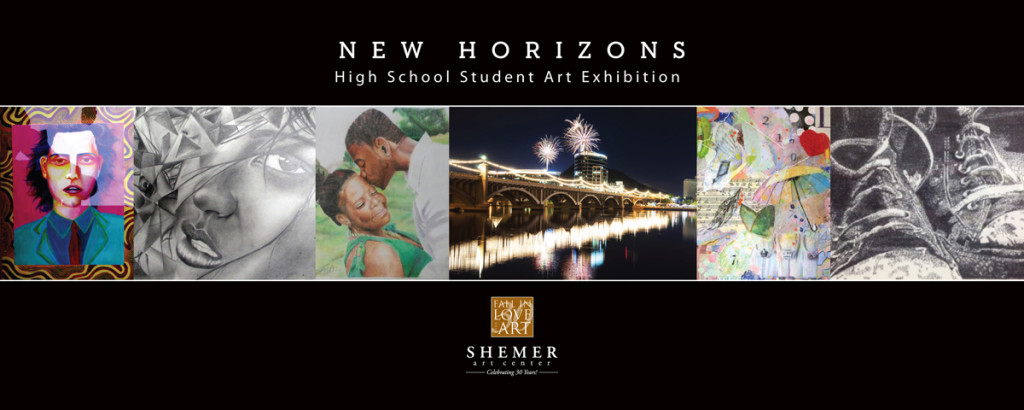 About the Exhibit
New Horizons is our annual High School student art exhibition that showcases local talent from two students nominated by each participating high school in the valley! This year we have 37 high schools participating, for a total of 74 artworks.
About the Awards
Each year, community donors provide monetary awards for various topics and areas of excellence in art! This year we are pleased to announce the following available awards…. (winners will be posted after the January 17 ceremony)
Arizona Artists Guild – $50
Arizona Artists Guild – $50
Linda Tracey Brandon Figurative Art Award – $25
Thomas R. Woods Award – $50
Houston Family Award – $50
Marjon Ceramics Award – $50
Wagner Partnership Award – $100
Marigold Linton "One of a Kind" Big Bodemer Award – $50
Tom Chapman Award #1 – $50
Tom Chapman Award #2 – $50