Exhibitions

Sculpture Garden
Visit our New Sculpture Garden.  The grounds, gardens, and orchard provide tranquil settings for large-scale outdoor sculpture produced by some of Arizona's premier sculptors.  The works are on loan by the artists and a percentage of the proceeds from the sale of their pieces benefit the Shemer Art Center.
MicroDwelling 2015
January 31 – March 1, 2015
Saturdays & Sundays: 10am – 6pm

About the Exhibit
MicroDwelling is back for another exciting round of alternative spaces for simple living! This year features over 10 new structures, including groups from Arizona State University, individual and local builders and teams of associated builders. We will also be seeing the return of MicroBrews, Cellar 433 Wine, Superstition Meadery, Sisters on the Fly Vintage Trailers, and more! Please join us for the opening weekend, January 31st & February 1st from 10am – 6pm on the beautiful grounds of the Shemer Art Center. For more information on the opening weekend, visit the MicroDwelling 2015 webpage.
For more information about the builders and events visit www.MicroDwelling.net 
New Horizons High School Student Art Exhibition
January 8 – January 22, 2015
Awards Ceremony: Saturday, January 17 10am – 12pm (noon)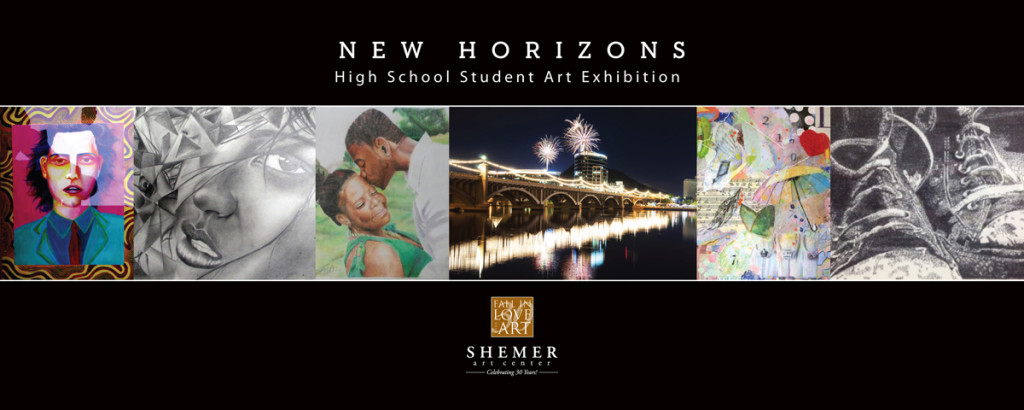 About the Exhibit
New Horizons is our annual High School student art exhibition that showcases local talent from two students nominated by each participating high school in the valley! This year we have 37 high schools participating, for a total of 74 artworks.
About the Awards
Each year, community donors provide monetary awards for various topics and areas of excellence in art! This year we are pleased to announce the following available awards…. (winners will be posted after the January 17 ceremony)
Arizona Artists Guild – $50
Arizona Artists Guild – $50
Linda Tracey Brandon Figurative Art Award – $25
Thomas R. Woods Award – $50
Houston Family Award – $50
Marjon Ceramics Award – $50
Wagner Partnership Award – $100
Marigold Linton "One of a Kind" Big Bodemer Award – $50
Tom Chapman Award #1 – $50
Tom Chapman Award #2 – $50